I was in the market for a cheap new SSD drive as one of my NVMe m.2 drives just failed in my rig. So I decided to do a review of TIMETEC 240GB 3D NAND SSD drive. Now why did I buy one of the cheapest drives I could find? It really boils down to I have had decent luck with some of the cheaper drives and my name brand nvme drive just failed. I am going with a normal 2.5 inch SSD drive rather then an m.2 this time. This is because it is going to be in my mining rig and I am not pressed for space. Also I am hoping this might be a little more reliable with the larger form factor as my m.2 ran pretty hot.
On to the Review
Nothing really fancy with the packaging, just packaged in what I thought was a decent protective box.  It also included some instructions which I should probably read but didn't.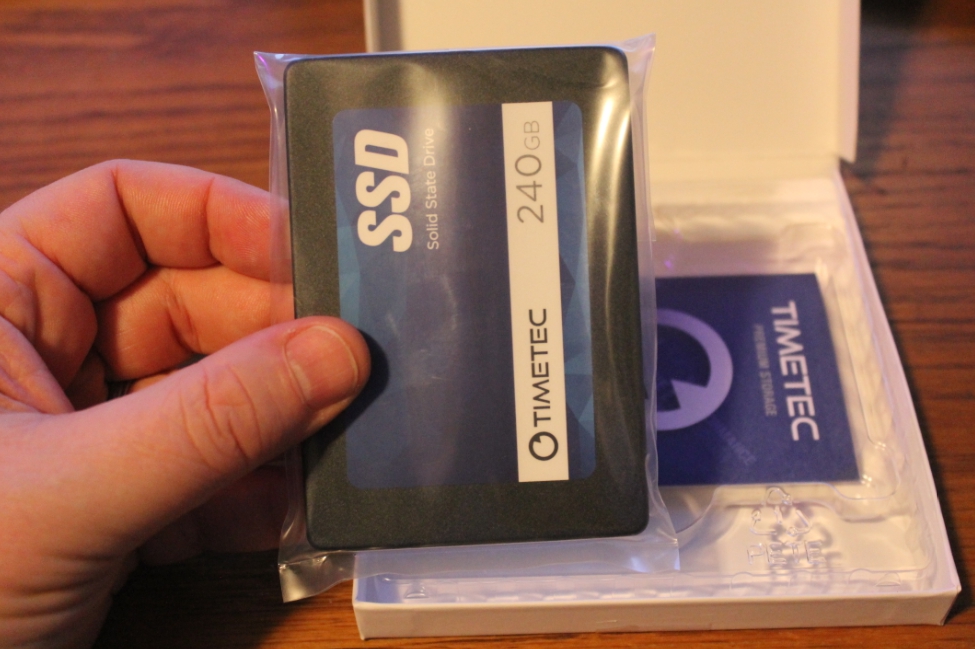 Looking on the back I see it has the part number and mentions a 3 year warranty.  As I mentioned in the past I am a little paranoid about sending a hard drive back unless I am 100% sure everything has been wiped completely. So I tend to not care about the warranty. If it was used on a rig with no personal information this would probably not matter.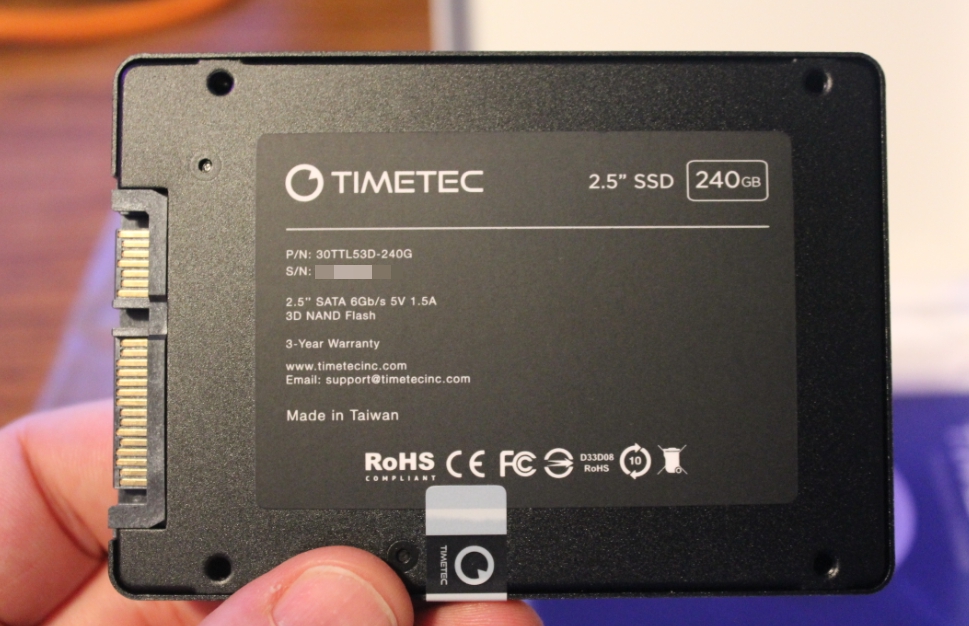 Some details from the back of the drive. (I blotted out the serial number 🙂 ).
Part Number : 30TTL53D-240G
3 Year Warranty
2.5″ SATA 6Gb/s 5V 1.5A
3D NAND Flash
www.timetecinc.com
Made in Taiwan.
These are the results from using crystal disk info. What was interesting is it was showing up as what looks to be a Team group hard drive. Model number T2535T240G 240.0 GB. Seeing this I did a quick search and I think it might be the model TEAM GROUP L5 Lite. I have another TEAM Group hard drive I reviewed HERE that is still running strong and I am very happy with its performance.  I do not know if all the TIMETEC hard drives are made by TEAM GROUP, but it was an interesting find.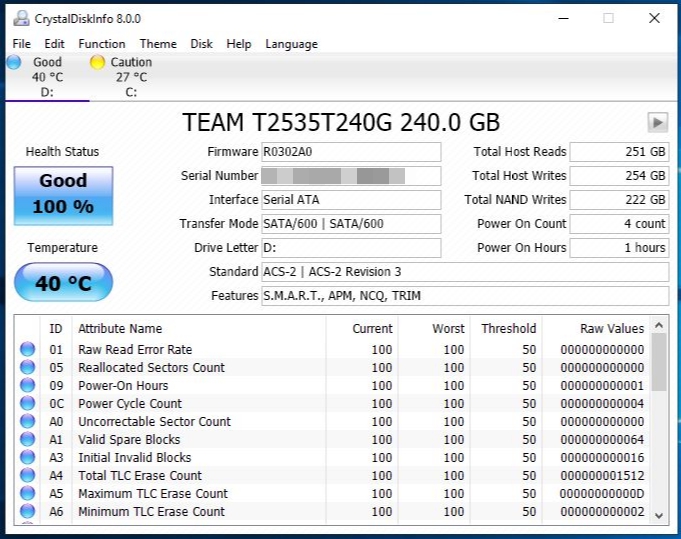 Now the good stuff. How fast is it? Here is are the speeds I saw when testing it. I must say I was impressed with the speeds and they were much faster then I expected.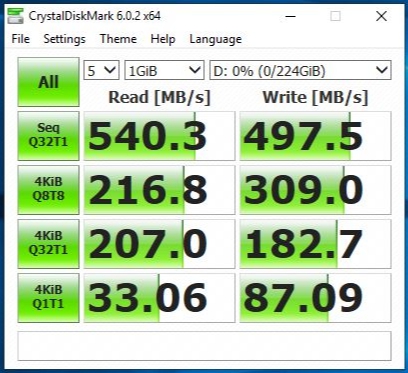 SUMMARY
I am really happy with these speed results. The are great faster then my more expensive drives. This is also faster then my Adata SU650 240G I tested HERE.
I just checked and they are sold out of the TIMETEC 240 GB as I am writing this, they do have a great deal on the TIMETEC 480GB SSD and the 120GB models.  They also look like they had some good reviews online. I will update this post if mine fails on me, but hopefully I will have as good of luck as I have with my TEAM GROUP drive in my main PC.
Here is the Timetec website link if you want to look for more info:
TIMETECINC.COM