The makeover PC gets an WD 500GB SSD and PCI USB 3.0 adaptor.
This is a continuation of the  $29 PC Makeover post I did earlier this week.  After getting the PC makeover done with a new PC case. (During which I raved to them about the advantages of having an SSD drive). It was decided to do another PC Upgrade. They decided they wanted to go with an SSD drive as well and have me reload windows for them.  They went ahead and ordered a WD 500G SSD drive (WDS500G2B0A

) and also decided to order a PCI-E USB 3.0 card

to be able to use the top ports on their new case ( In case you don't remember this was an older motherboard that did not have the 20 pin USB 3.0 connector.)
There are the parts used:
WD Blue 3D NAND 500GB PC SSD WDS500G2B0A


Anker® Uspeed PCI-E to USB 3.0 2 Port Express Card, with 1 USB 3.0 20-pin Connector and 5V 4 Pin Male Power Connector

Lets get started.
Here is a picture of the new parts waiting to be installed. (TIP: Do not order a container of coconut oil at the same time as your hard drive, It was not well protected in the box and the coconut oil must have been rolling back and forth into the hard drive, Smashing it like you see in this picture. )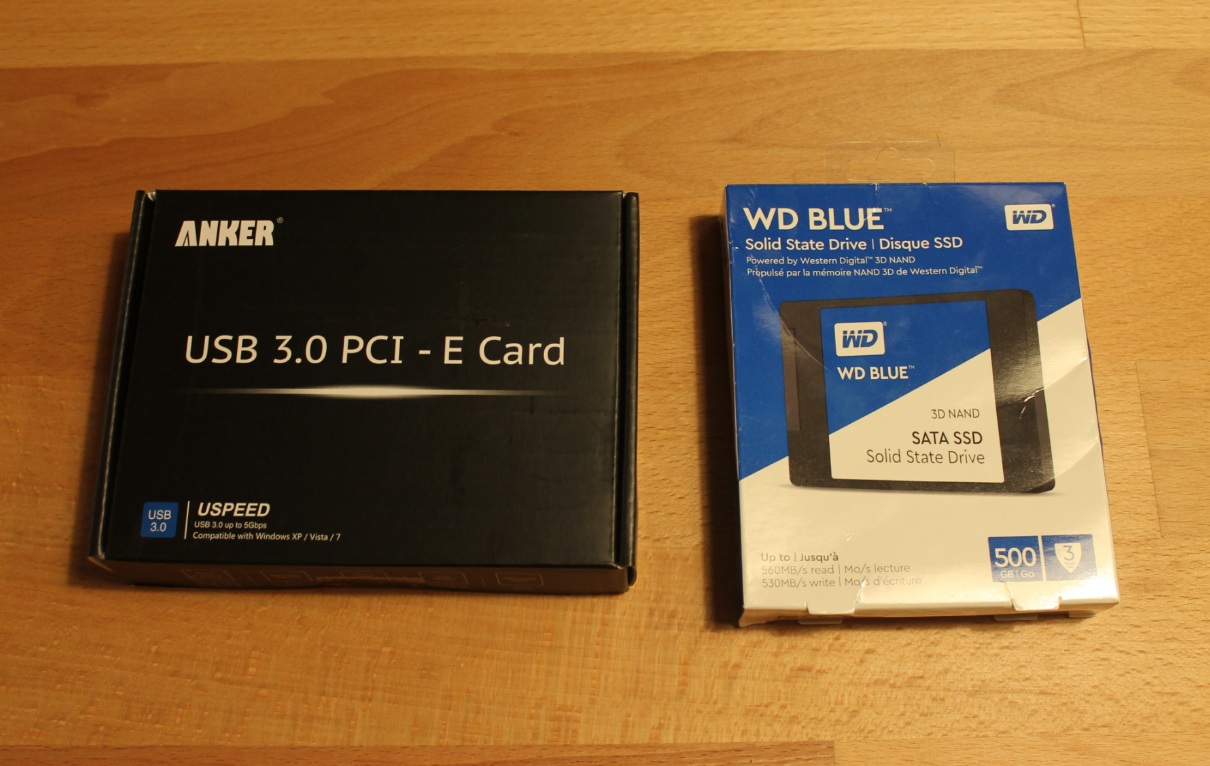 Luckily the hard drive was packaged well and appears to be fine. But would it have been to much to put a little bubble wrap inside the box? (It was probably packaged by a robot.) One thing I did like about this SSD drive is the fact it came in an ESD wrapping. That's how I think all electronics should be packaged. Some of the other brands SSD's I have purchased did not have this. But this SSD did run a little more money then some of the less known brands. Another nice thing was the hard drive had free same day shipping for prime members.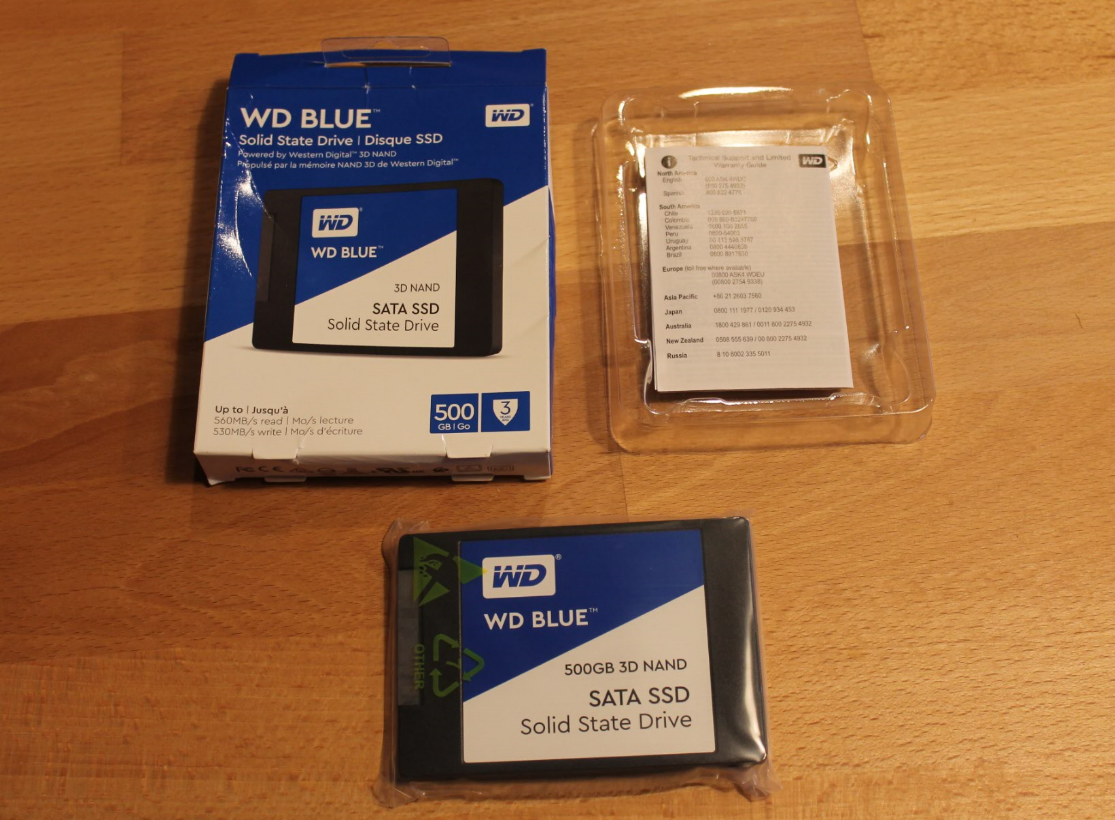 Here is the Anker PCI USB 3.0 card. Also same day shipping and a great price. But what I love about this card was it did not need any drivers loaded from the disk to work. Windows 10 found it and it functions just fine now. A big plus as I did not need to go searching for drivers on the internet, or hook up a temp CD drive just to install drivers.  I also have one of these in my PC and its been working fine for about 2 years. (Also an ESD bag, but I would expect that for any pc card)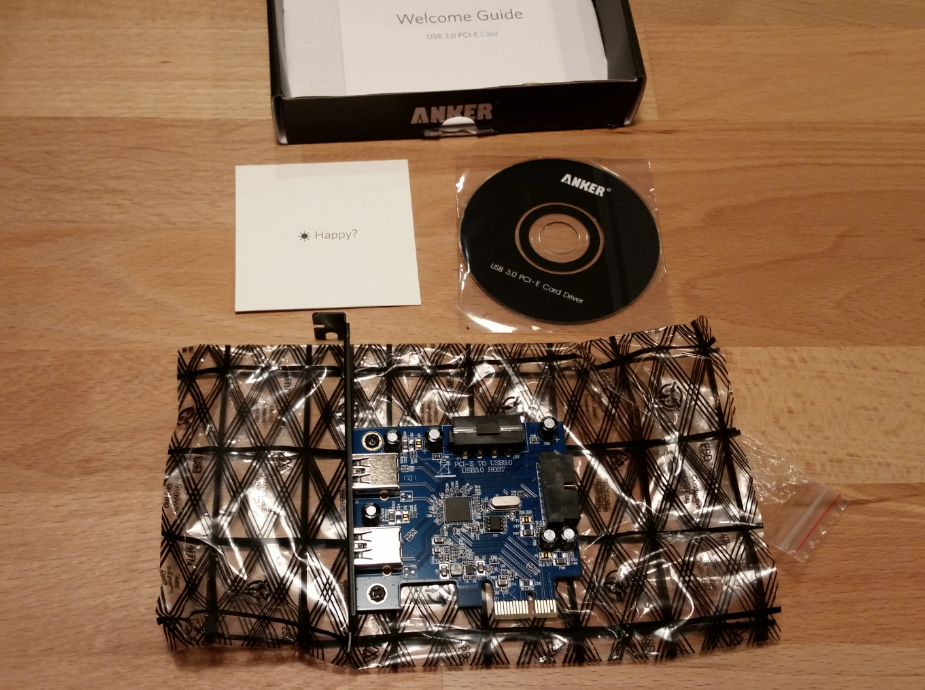 The Install:
Here is where I ended up mounting the drive. I tried a couple other spots but did not like how the connectors fit with the cable routing.  Specifically the power cables.  This leaves the cables stress free. It even mounts to a little door that can be removed with a single screw. I did like how the case had these extra spots available.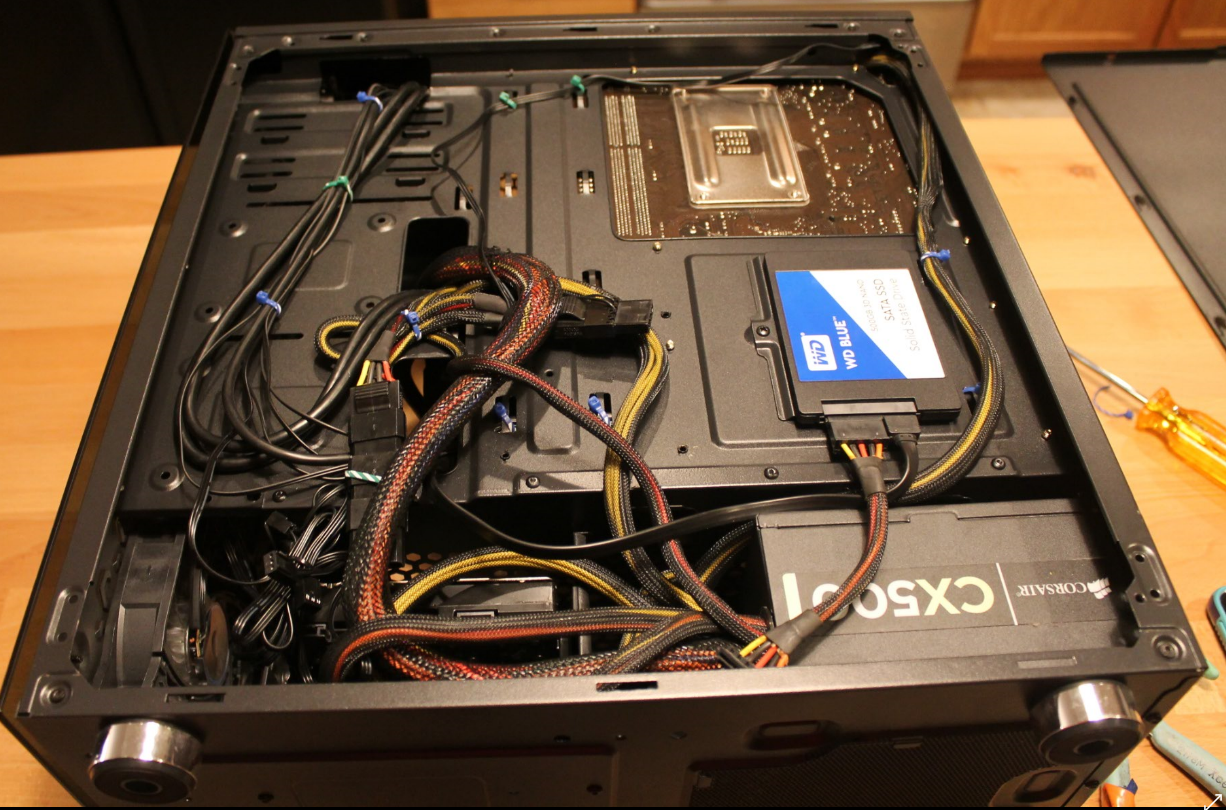 Here is the Anker USB3.0 card plugged in. I am not very happy with the cable routing. It is not as clean as I had hoped. I put a molex extender on it to clean it up a little bit so I didn't have the extra molex connector on the same cable dangling around the video card.  It still looks fine when the tinted glass covering it.

Now these ports are fully functional. Plus the drivers for the USB 3.0 card were installed by windows 10.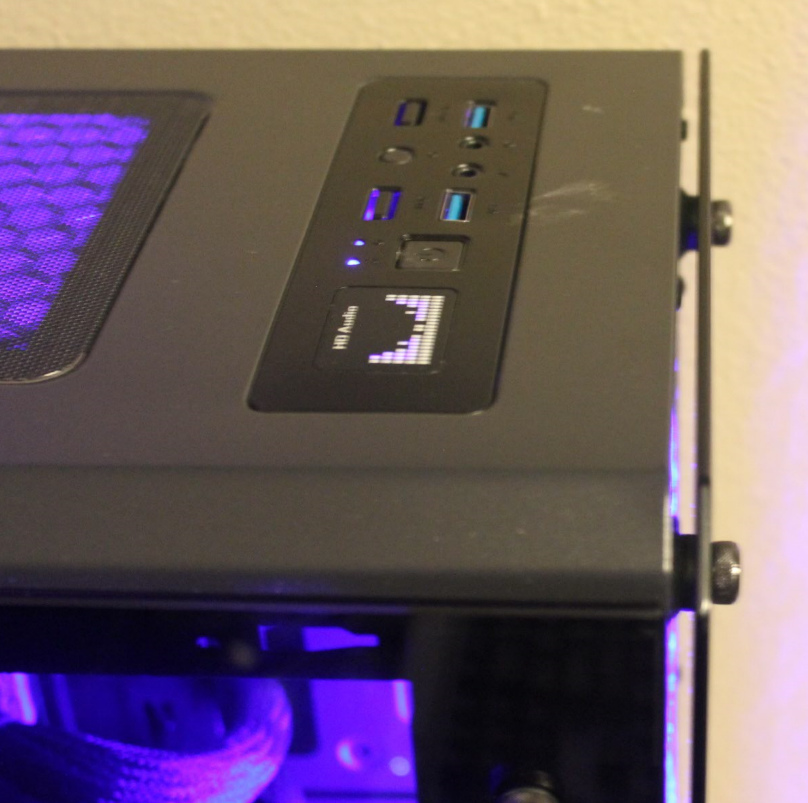 Here is the final product with the glass back on. Works great so far!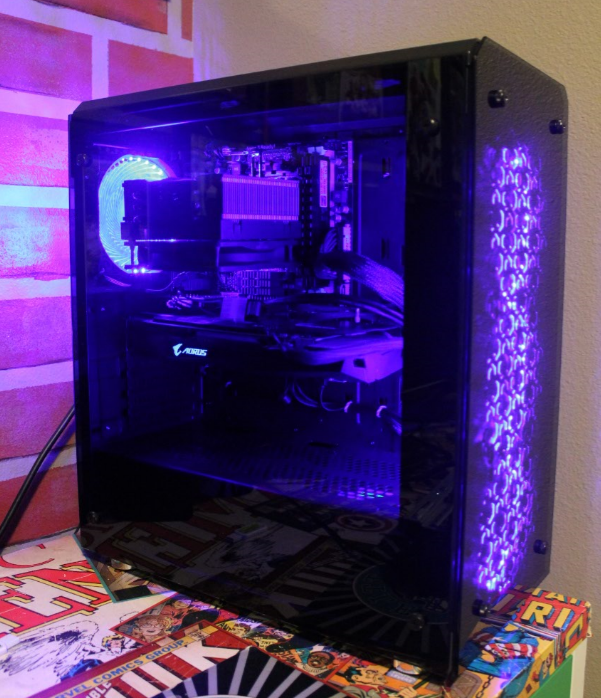 Summary:
While everyone is happy with how this turned out, there are a few things that I should mention. I suggested starting with a 250GB SSD drive. I recommended this even as they had over 1TB used up on their old drive (It was a 2TB drive). My plan was for them to just use the Windows OS and maybe a single game and some other misc items on the SSD,  Then use the 2T drive for their games and storage. 500GB is probably a little overkill for them and I thought they could save a bit of money and get away with a 250GB drive. But they wanted to go with the 500GB SSD. With the prices as cheap as they are now, probably not a bad choice and they wont have to worry about running out of space. I still think most people would be fine with a 250GB for a boot drive.
If you do decide to buy a new case, you may want to check it for USB2.0 if you have an older motherboard. In hindsight it would have been nice to still have a couple USB 2.0 ports on this case. But the USB 3.0 PCI card is a nice fix to get the top ports working.  (the card was under 20 bucks)
This case did not have a CD drive. For some this may be an issue. I haven't used a CD for a while and keep a spare one around for emergency's that I can plug in.  They are pretty cheap if you need one in the future.
The LED lights. I think they are cool, but my wife said if we had the case it would drive her nuts. So if you plan to keep your PC turned on all the time in your bedroom or someplace where everyone see's it, you might want to buy something without all the LEDs.  But I think they are cool and it makes me want to upgrade my case now. But I have a separate office area my PC is kept in.