I decided on a whim to order these LEDdess Wireless RF RGB Fans from Amazon a few days ago. I was not sure if I wanted to go with an RGB build on my PC yet, but I have been seeing so many rigs with RGB fans and they do look pretty cool. I also like the idea it has a remote with an off button if I get tired of the lights. It was a pretty good deal with getting 6 RGB fans for under 50 bucks, so I went ahead and bought them to try out on my mining rig first. In this review all 6 are mounted on my aaawave Sluice Nvidia mining rig. Lets get on with the review. There is also a video at the end that does them more justice then the pictures.
So lets start the review. Here are the fans I ordered, the LEDdess Wireless RF COntrol RGB LED 120mm fans
It was a package of 6 fans for under 50 bucks, which was pretty good as I my mining rig uses 6 fans. (A lot of the other kits only had 5 fans. )
Unboxing
The fans came in two separate boxes taped together inside an amazon box. Here are the two boxes opened up.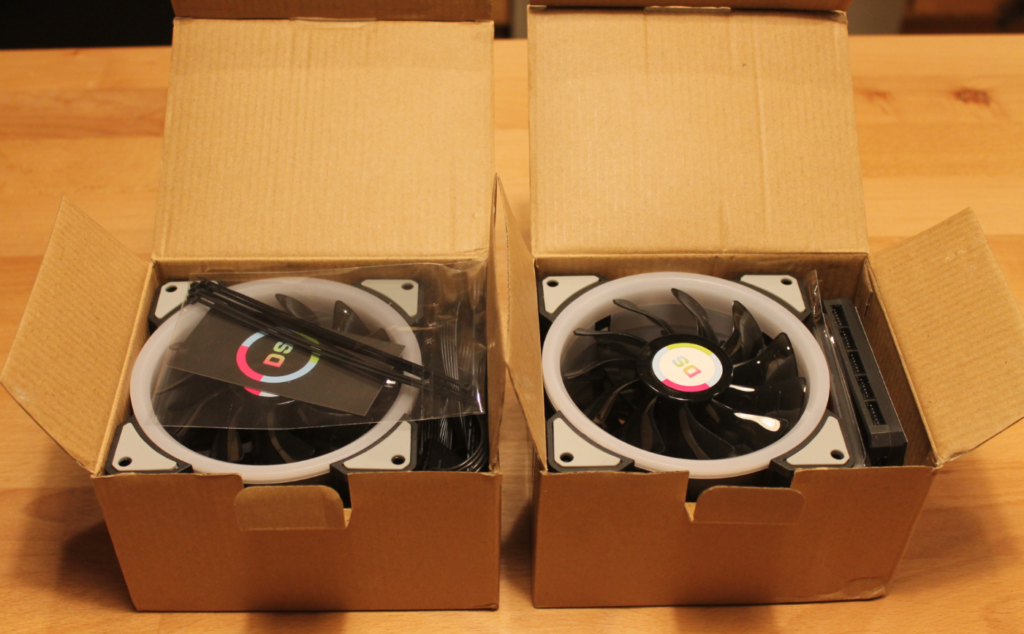 Empting out the boxes and you end up with 6 RGB 120mm fans, a controller , tie wraps, some fan screws, and a remote.  Also a card that mentioned a 12 month warranty. (I hope I don't need to use it)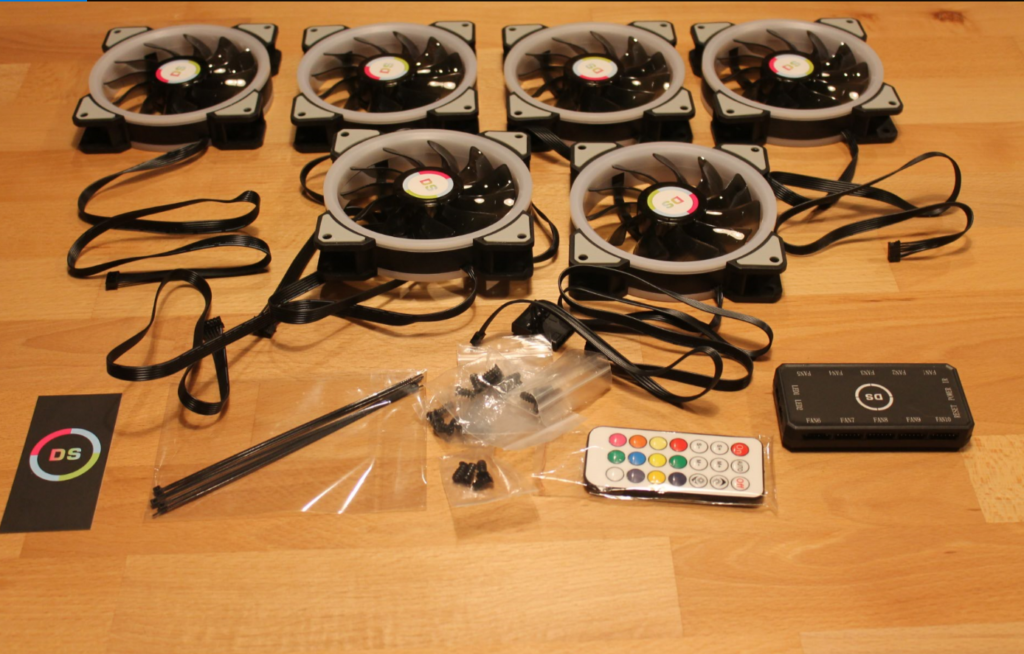 Here is a close-up of the fan. They appeared to be decent quality. I liked the gray rubber on the corners.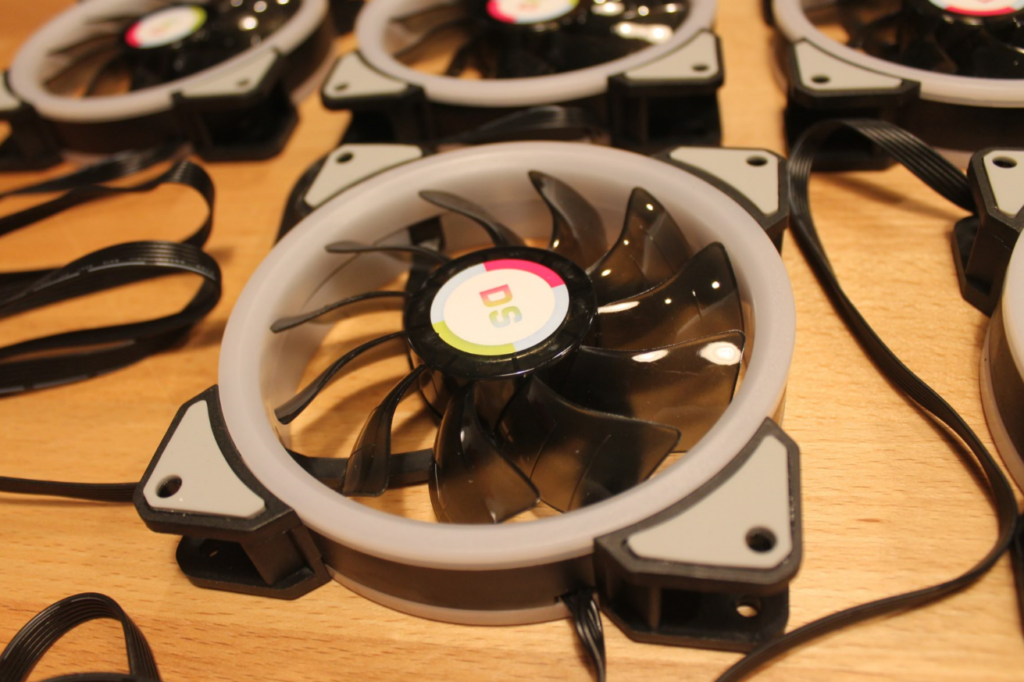 Here is the Fan Controller. [UPDATE] While the hub controller  has ports for up to 10 fans and a couple LED RGB light strips. It was also pointed out to me that the website says it can run 8 fans.  I will have to plug in a few more fans to verify as I currently only have 6 RGB fans. I will update this with more info soon.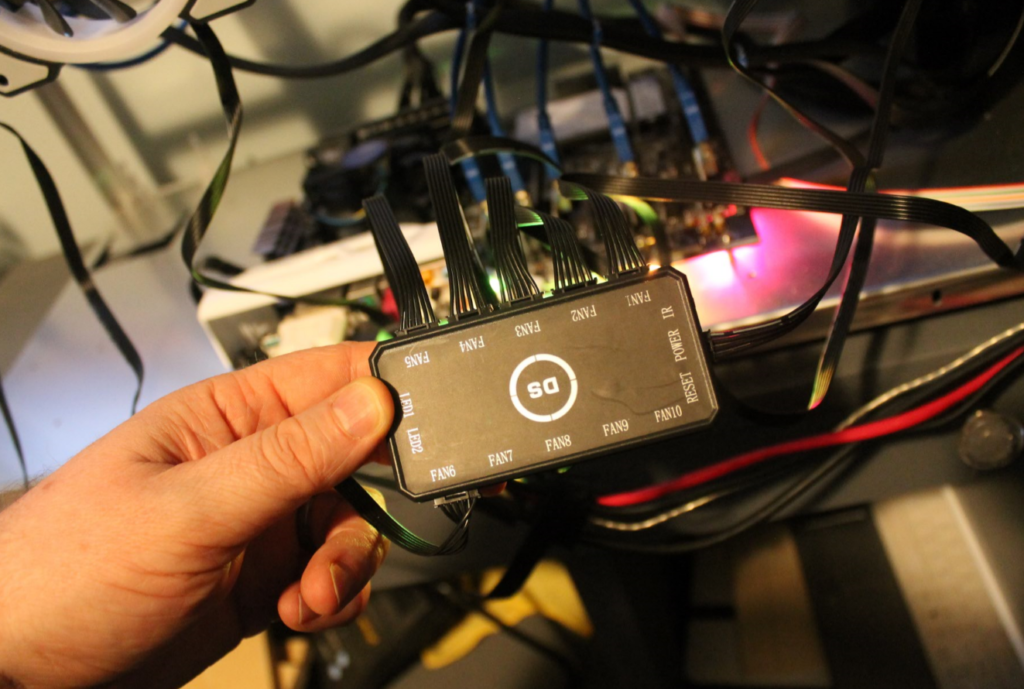 I went ahead and mounted all 6 fans on my aaawave sluice mining frame.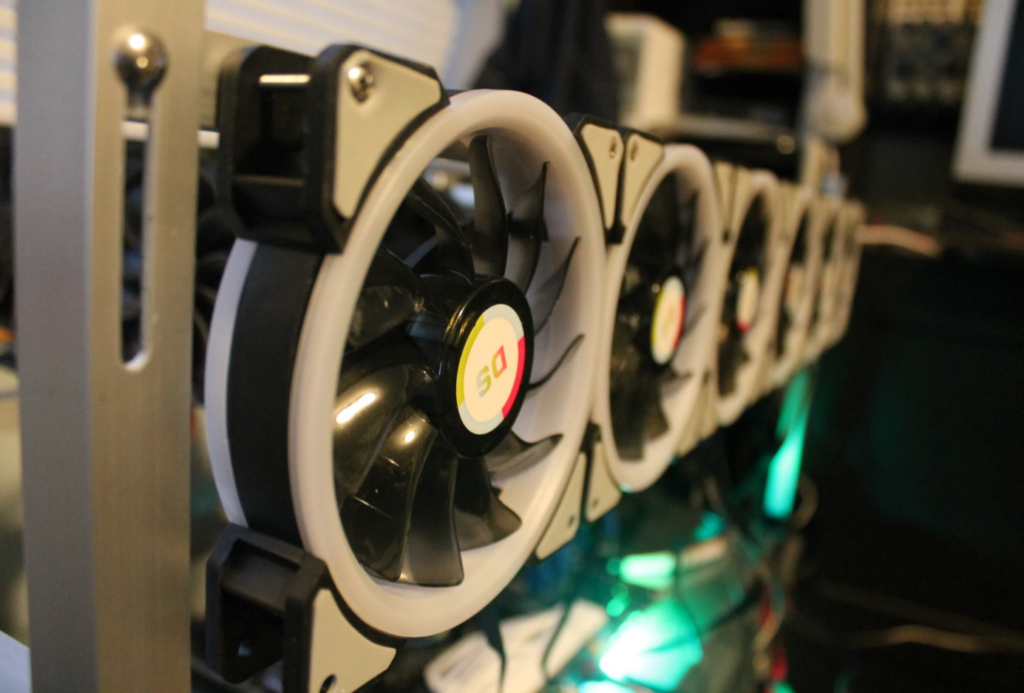 I left the cables undressed as I wanted to make sure all the fans worked before dressing them in.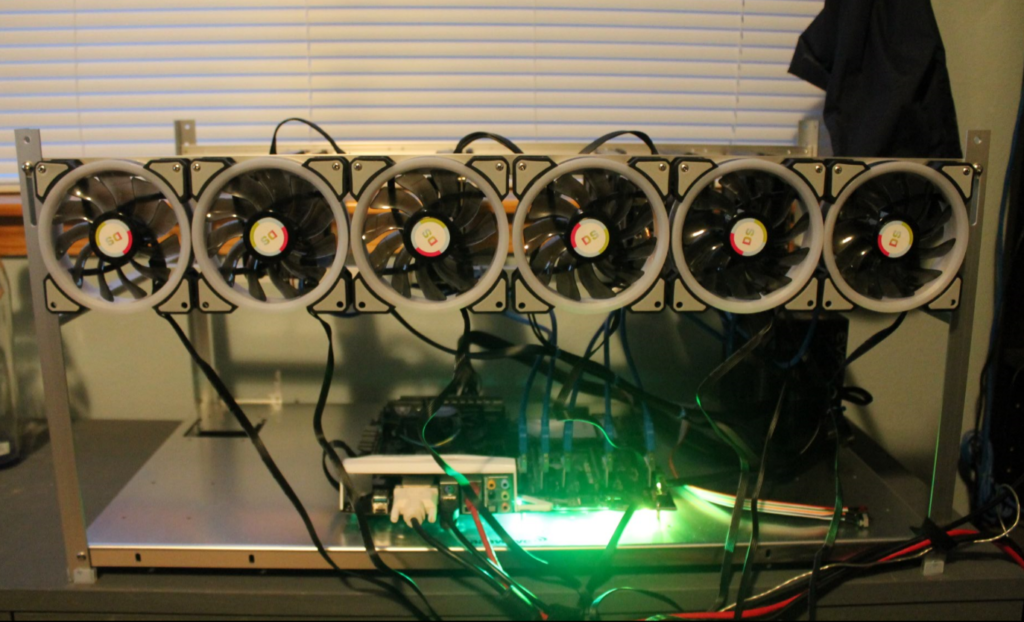 I went ahead and fired them up. All 6 lit up and appeared to have no issues 🙂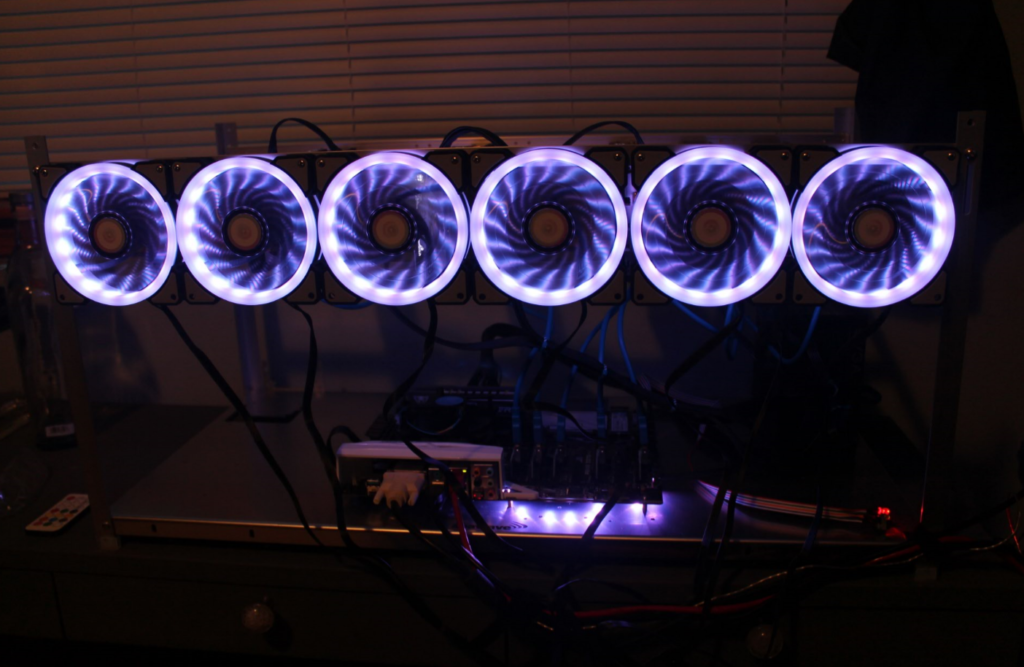 Needless to say they looked really nice. I started to try the different pre-programmed displays and was amazed at how many choices there were.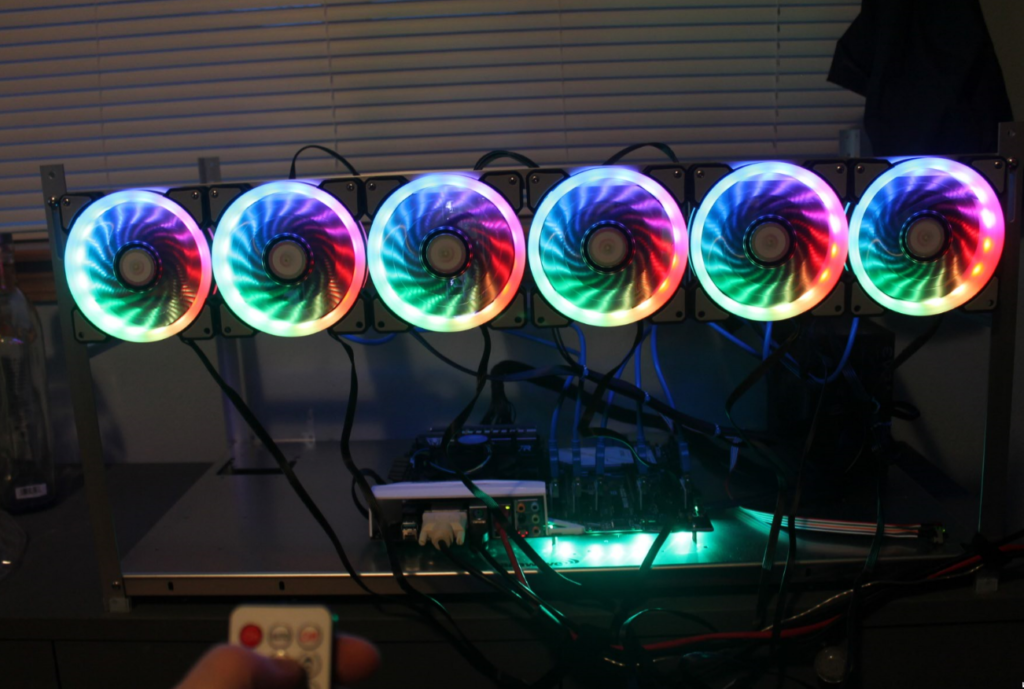 The Remote
You can dim the LEDs when you are on single color setting which is nice, You can turn the LED's OFF/ON. Auto cycle through the selections, Adjust the LED speed up/down. And manually cycle through the preset programs.
Summary:
These RGB LEDdess fans look great and appear to be a bargain compared to some of the other fans I have seen online. I was able to get 6 RGB fans, and the controller for under 50 bucks. I took a ton of pictures, but none of them really seem to do the fans justice. Plus it would be hard to show you how many choices there are with the preset programs. So I went ahead and did a video and cycled through the preset choices about every 3-5 seconds. Sorry its not the best video and was not edited at all, but it will give you get a better view of the color combos.
Youtube Video of all Color combos 
[UPDATE]
I was just asked a great question in the comments of the youtube video how they looked from the back. Since most people putting them in a case may need to see both sides. Here is a quick video on it. Sorry I accidentally shot this in portrait mode. I will go back and shoot a better video soon. But it will give you a good idea that even though the LEDs were shifted slightly towards the front, The rings still light up in the back and they still looked good.
P.S. don't touch the running fans… lol, oops.
Here is a new video with all six RGB fans installed into my sons case.  HERE
This is what it looks like, but you can get a better idea from the video.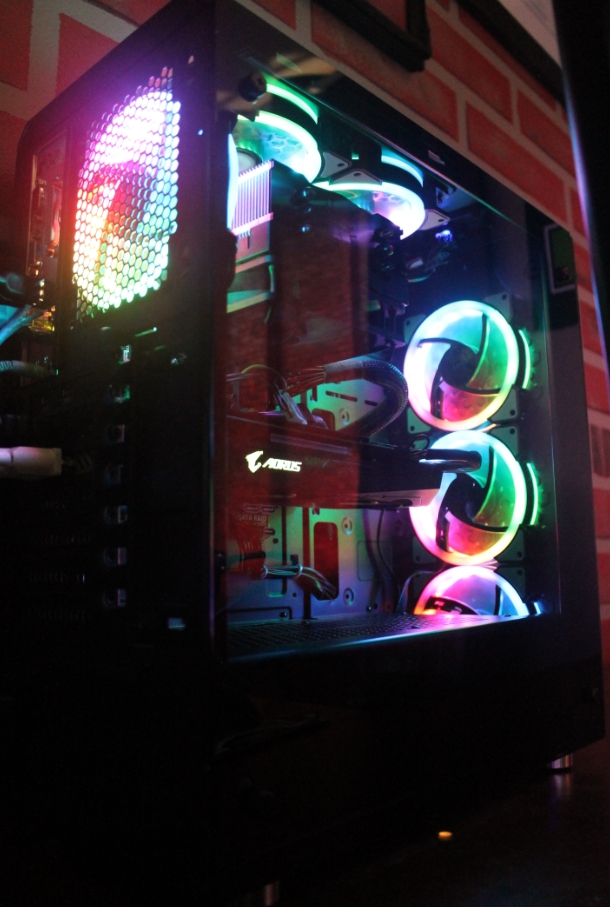 I was asked about the power connection. Here is a better picture.  It uses the standard 4 pin molex connector from a power supply. This included cable I show below in the unboxing  plugs into the controller on the small connector end and the large connector plugs into your power supply cable.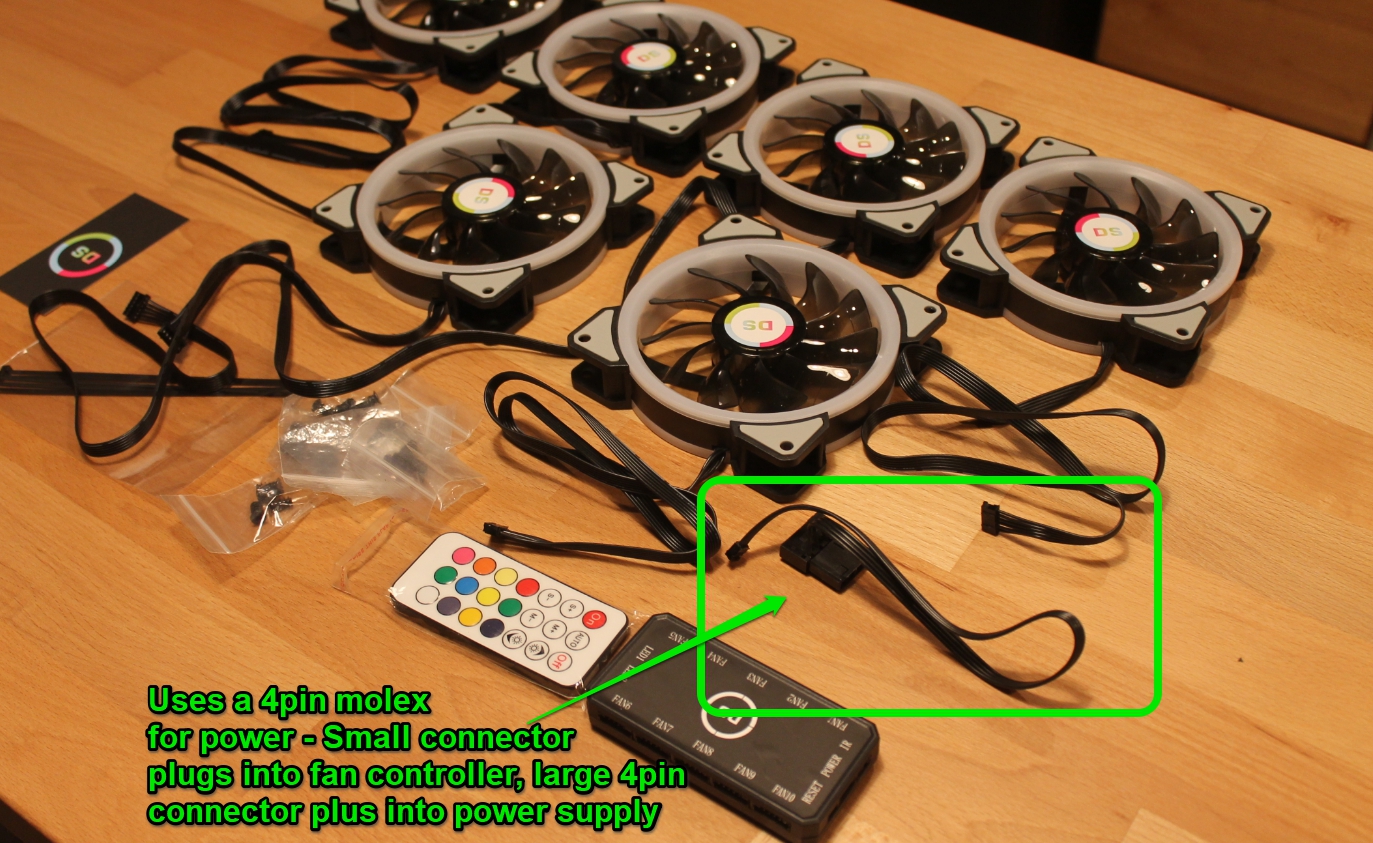 Update 11/14/18 :
I just had someone comment on one of the videos that if you hold down the pink/purple button (For me it was the lower left) on the remote for 3 seconds it will take you straight into Rainbow mode 🙂 What a great tip as there are soooooo many color combinations.  Thank you!