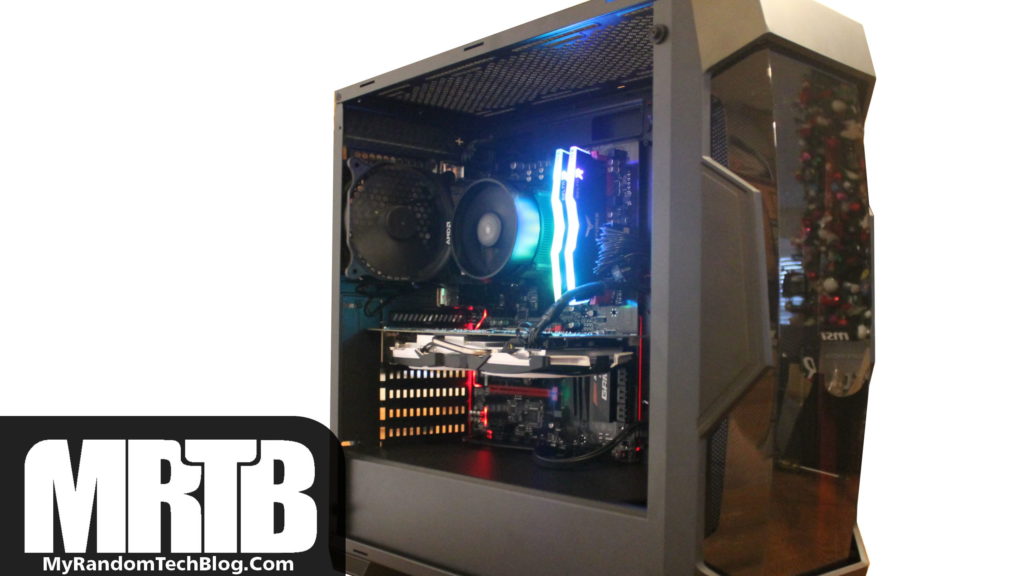 Here is my Antec DF500 case review (Dark Fleet series). This case goes on sale pretty cheap once in a while and I was doing a new build so thought I would check it out. I purchased it as a Black Friday Special for 49.99 with a $25 dollar rebate from newegg. (The rebate has been approved, and I will update this when I actually get the funds back by mail.) This was the cheapest price I have seen for this case so far. 
Antec DF500 case review
The Antec DF500 case came nicely protected and packaged in the box below. Sometimes I am amazed as the how cheap you can get a case for when they also throw in free shipping. It was not a small box as it was ~ 21″ x 21″ x 10″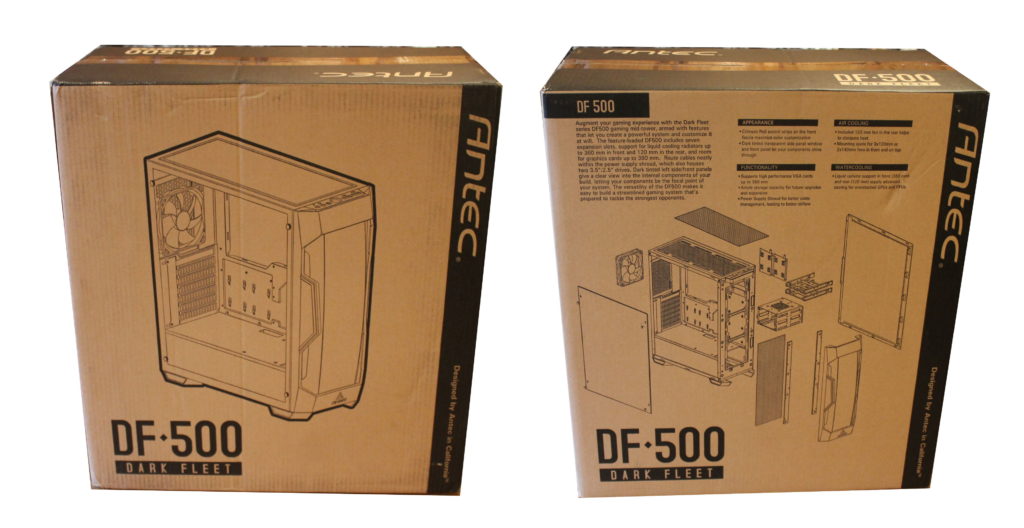 Here is it after just pulling it out of the box, It had your typical Styrofoam packaging to keep it protected. Along with some plastic sheets protecting the clear plastic. No dents or scratches and everything looked great. I would give it 5 stars for packaging and protecting the case. (and 5 stars for the delivery driver for not throwing it around).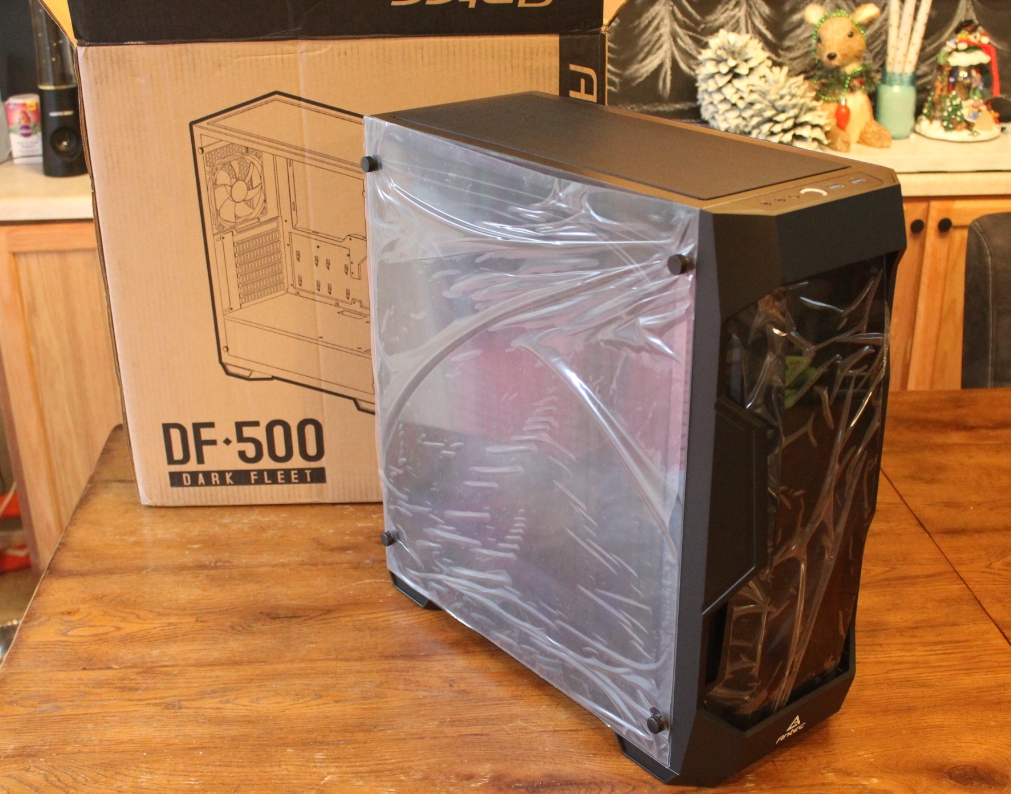 The DF500 case
One nice thing I noticed was it had a removable filter on the top, Also a filter on the front and bottom of the case which I like. The other thing which I would add to the con column is it has only 2 USB 3.0 ports on the front panel. I would have liked to have seen a couple older usb 2.0 ports just to be able to use my 2.0 MB headers, but really not that big of a deal. I would probably just always be using the 3.0 ports anyways.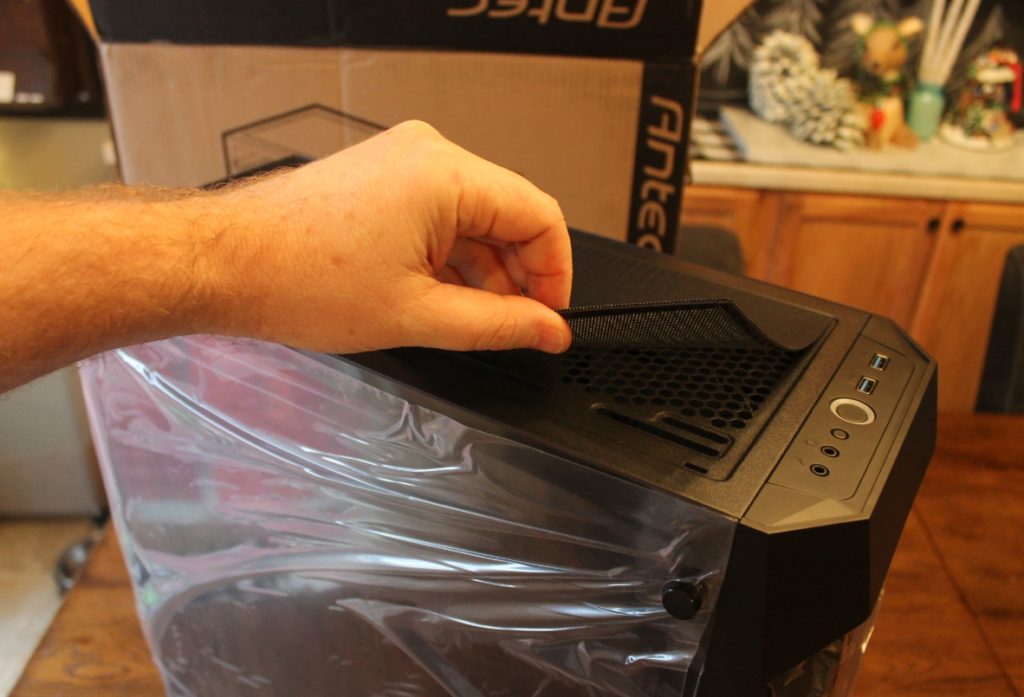 Antec makes a couple variations of this case, and the one I bought appears to be more of the BASE model as it uses a tinted clear acrylic panel instead of the tempered glass that the more expensive RGB model uses. I think this was what also helped cut down the cost. While I would rather have the tempered glass if the price was the same, for me I am fine saving some cash and having the clear plastic (Tinted) side cover. They did have protective film to prevent scratches on both sides of the panel.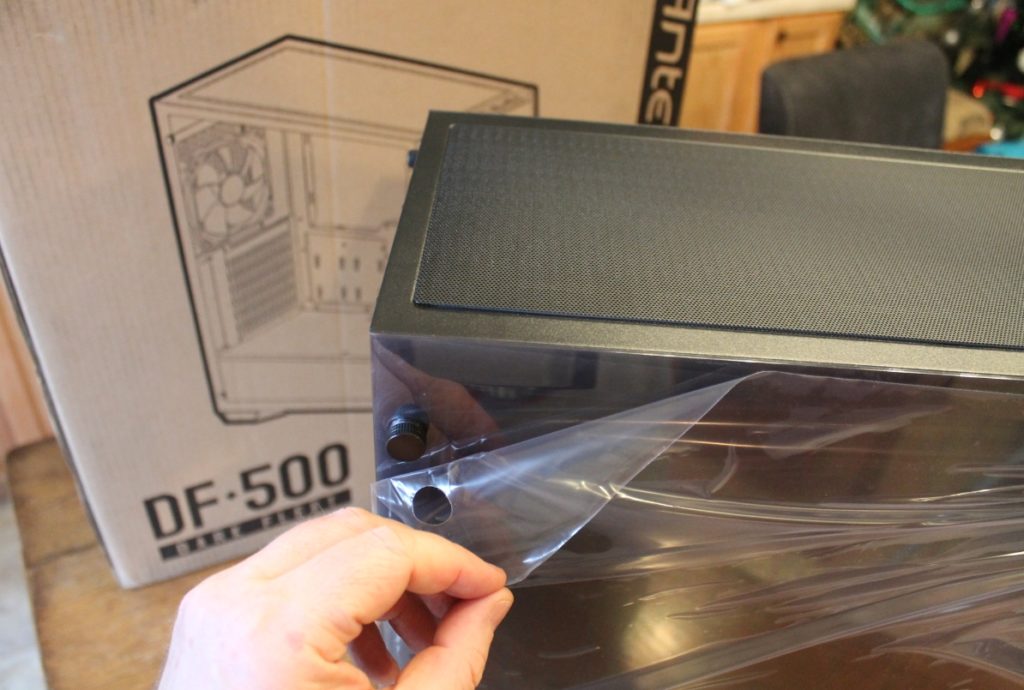 In this picture  you can see the 3 filters (Top, front and bottom. ) Plus the screws on the bottom to remove the 3.5″ hard drive chassis.  One thing to note was the power supply cover does not appear to be removeable.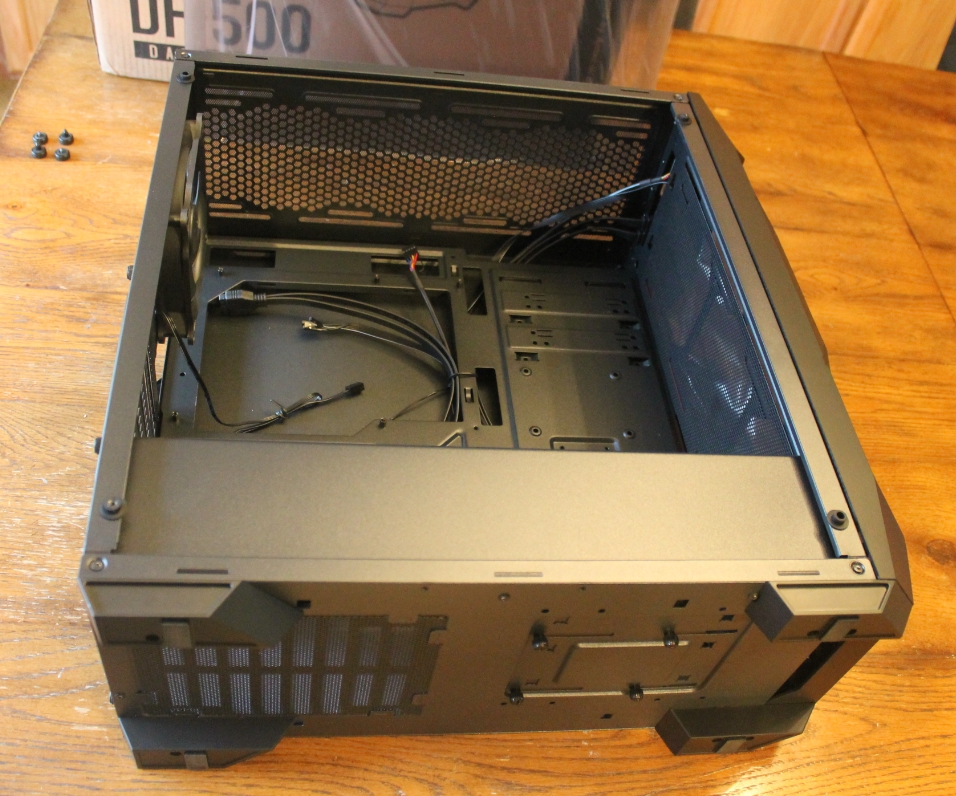 The backside of the case
Here is a shot from the backside of the Antec DF500 case with the panel removed. I like having lots of slots for SSD drives. I also like the fact the 3.5″ Hard drive chassis can be removed.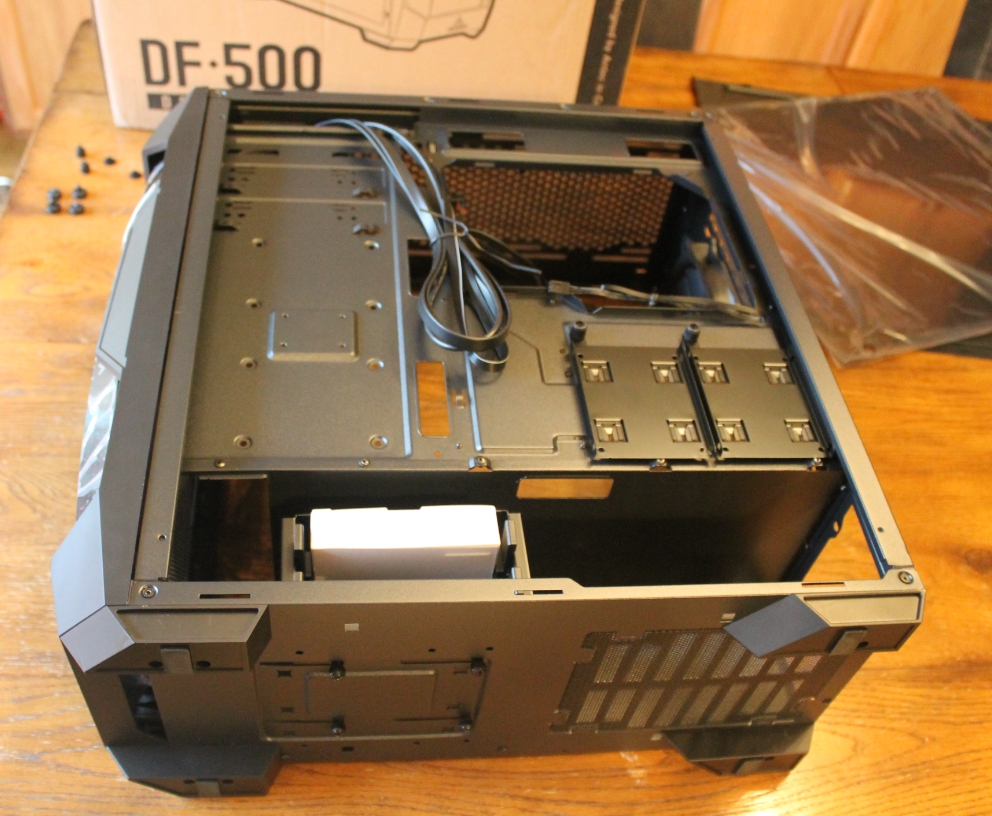 This is the removable chassis for your 2qty 3.5″ hard drives. (or I suppose any more 2.5″ drives as well). They also included the box you see which has all the extra screws and standoff's.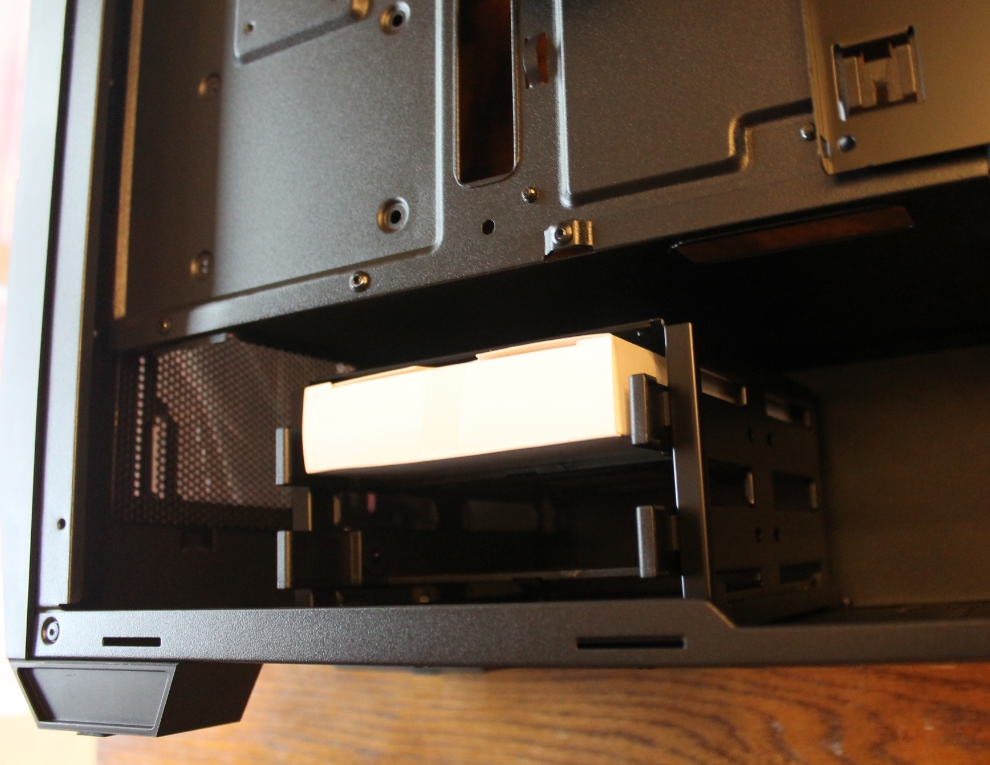 What was in the white box in case you were wondering.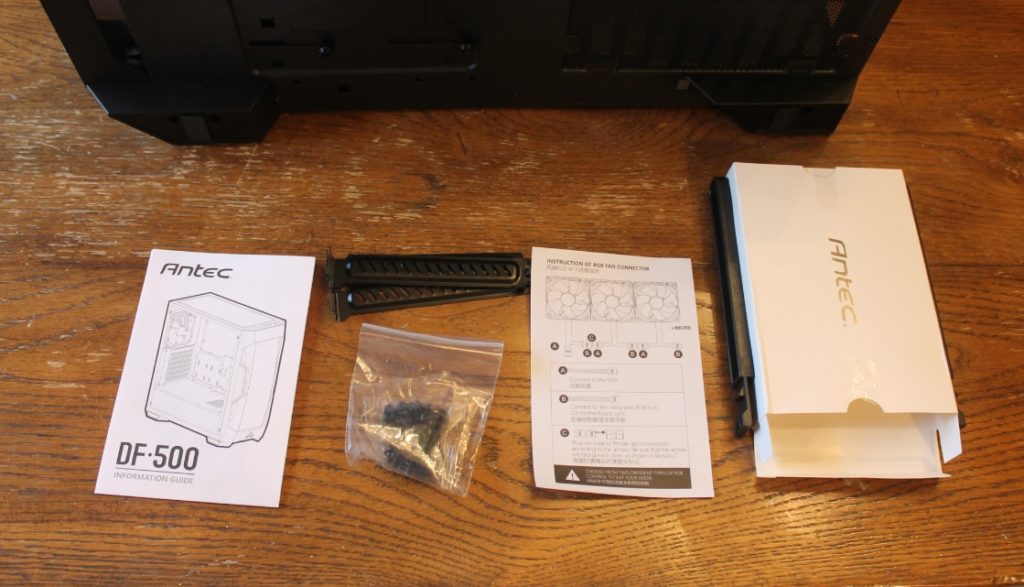 Specs:
Here are some of the specs listed:
Motherboard compatibility : ATX, Micro ATX, ITX
Maximum  GPU Length <= 380mm
Max CPU Cooler height <= 165mm
Maximum Radiator front <= 360mm
Max Radiator Rear <= 120mm
Side panel : Acrylic
Fans included : 1qty 120mm (Rear)
Fan positions available :
Top 3x 120mm / 2x 140mm 
Front 3x 120mm / 2x 140mm
Rear 1x 120mm  
Here is what I installed in the case for reference.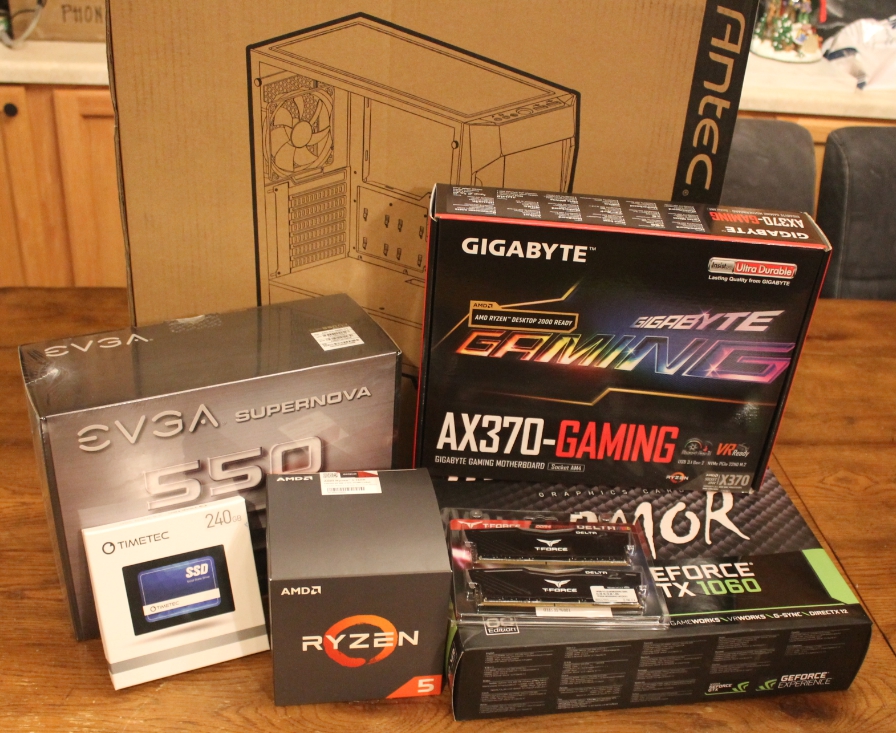 Installing parts into the Antec DF500
Cable management was pretty easy and looked nice once everything was installed. The case really has a lot of room and I wish I had the budget for some water cooling to fill in that space.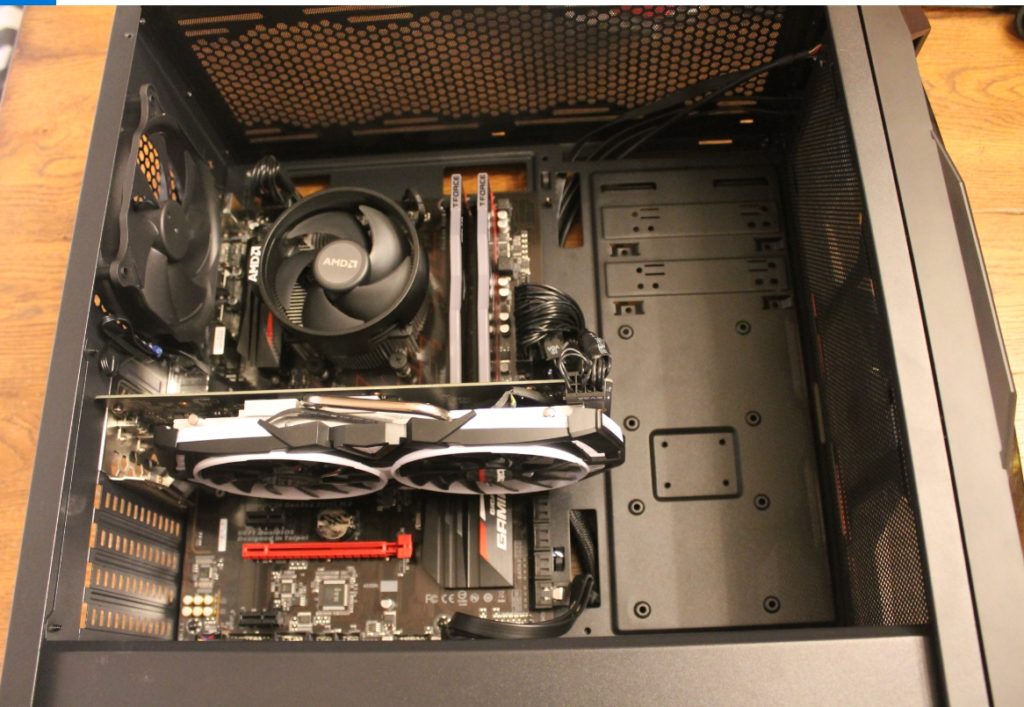 Here is a picture with the acrylic panel back on the DF500 case. I think it looks better then the picture shows. The camera really shows more of the reflection.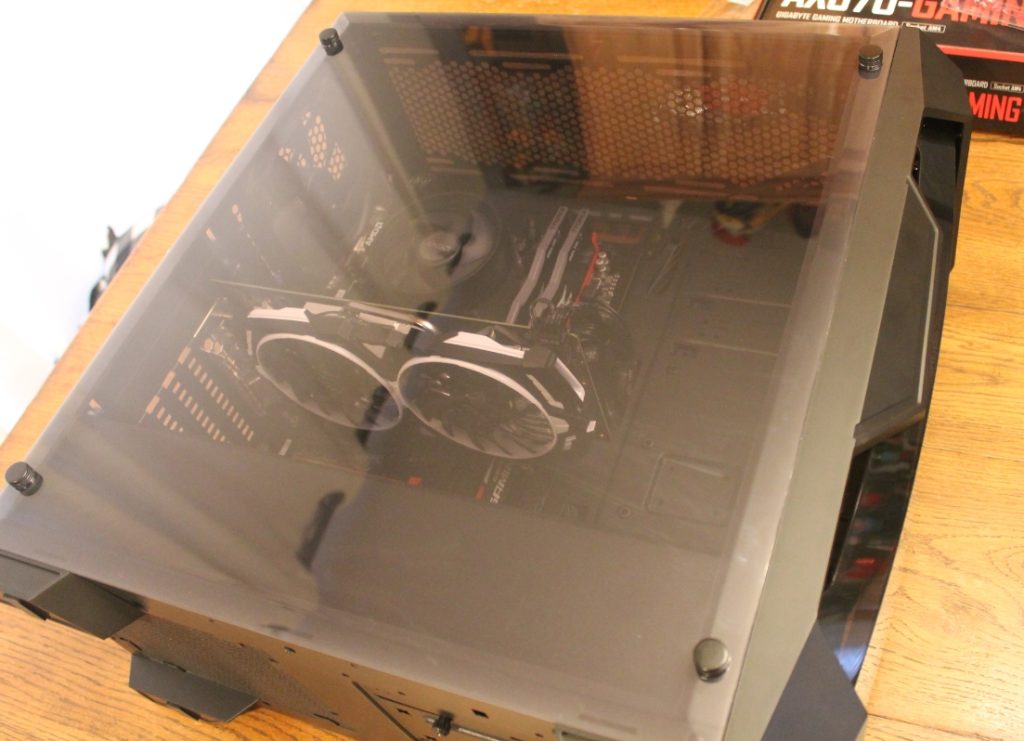 Now a shot with the computer turned on.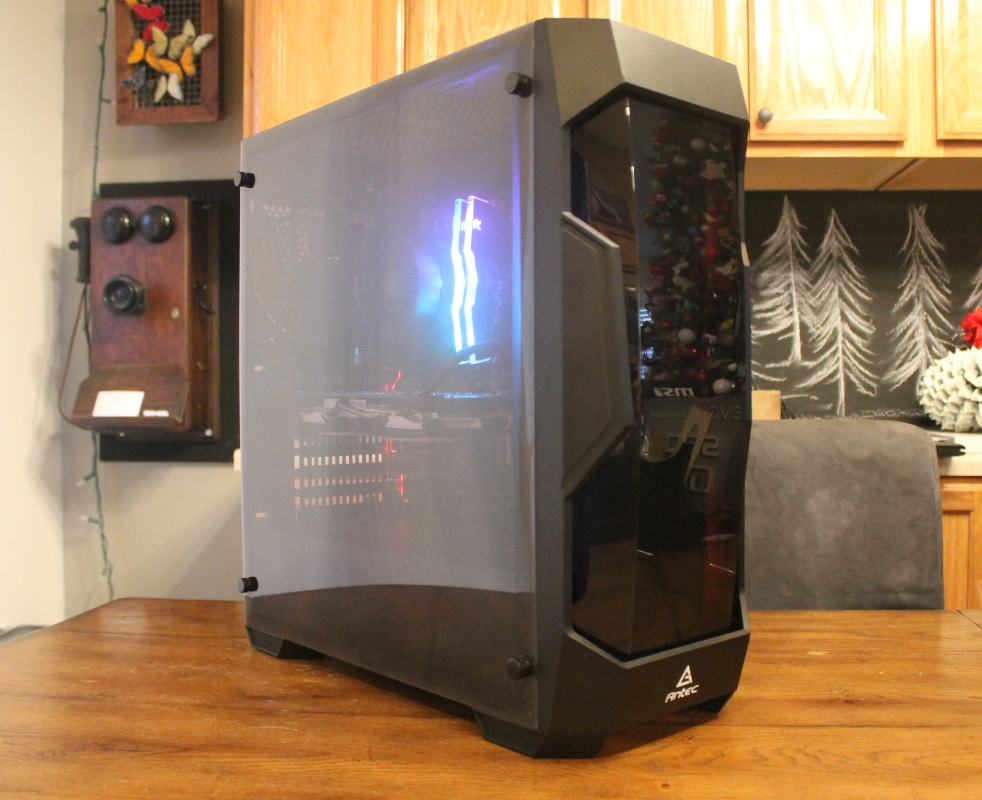 SUMMARY
I just want to go over a few thoughts for this Antec DF500 case review. For reference this is the case I am reviewing.  I really like the look of the Antec DF500 Dark Fleet case. As a budget case I think it is a really good deal. I don't think the pictures do it justice in this post. There are a lot of Pro's to this case like Price, quality, clear side panel, good cable management, lots of room for more fans, a power supply shroud and it just looks great. 
But there are a couple cons that you should be aware of. Mainly the fact that you do not get more fans included (Just the single rear 120mm). I wish it had a true tempered glass side panel. They do make an upgraded model of this case that has more fans and a glass side panel. My plan is to pick up a set of RGB fans like in my review here of this pack of 6 leddess rgb fans. 
Other then that I think this is a great case. It has a ton of room inside, looks great and the price is very reasonable.